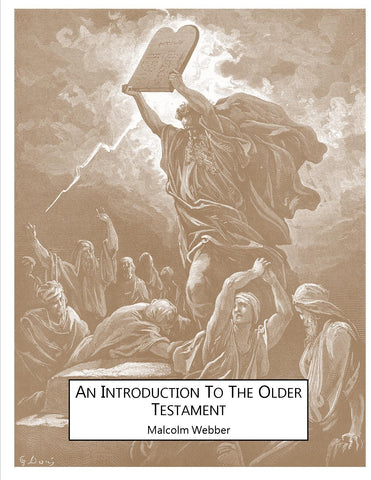 Introduction to the Older Testament
Discover afresh the unity of the Old and New Testaments through an analysis of the themes, history, literature types and specific laws of the Old Testament. Dr. Webber provides an opportunity for participation through follow-up quizzes after each chapter in this forum for exploration and discovery of the Old Testament.
The Old and New Testaments both reveal Jesus Christ as Savior and Lord and display God's kingdom, salvation and rule. Studying the law is essential to believers today in the new covenant. In viewing the purpose and intent behind the laws of the Old Covenant, we see God's love and divine purposes fulfilled in the New Testament. A pattern emerges of the ratification, obligation and fulfillment of God's promises woven throughout Scripture.
Looking intently into God's perfect law, we discover that His laws have always been about inwardly freeing God's people as opposed to mere outward guidelines. Only God could fulfill the obligation for the wages of man's sin, and His plan of redemption has been unfolding from the beginning.
---
We Also Recommend
---