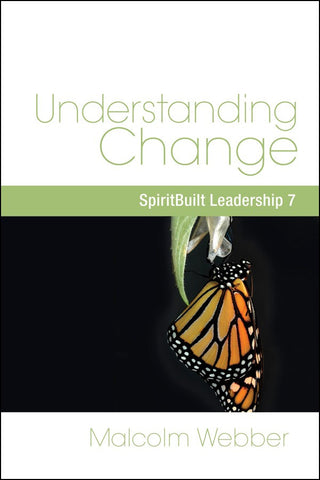 Understanding Change: SpiritBuilt Leadership 7
Leading change is one of the most difficult leadership responsibilities. It is also one of the most important. The world around us is constantly changing, and, to be effective in it, our organizations must change, too. Organizations that do not change rapidly become irrelevant and impotent. Moreover, to fully exploit the many opportunities that lie before us requires organizations that are nimble, quick, and lively. Change is necessary for two basic reasons:
1. To solve existing problems
2. To move ahead into the opportunities God opens for us.
In a broad sense, what leaders do is stage continuous reformations. Leaders go for God's highest! They constantly challenge the status quo, and when they recognize new opportunities or see something that needs to be changed, they do something about it. Thus, to be effective, leaders must understand change.
This book is an excellent primer that will help you understand resistance to change, the change process and how to help people through change.
---
We Also Recommend
---