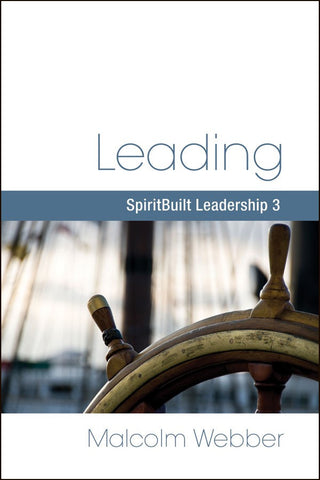 Leading: SpiritBuilt Leadership 3
A good leader helps others move from where they are now to a better place. But what do leaders actually do to cause this to happen? Leading examines the practices of effective leaders. When they are at their best, effective leaders:
1. See the vision. Leaders challenge the status quo, taking risks to fulfill the high calling of God.
2. Share the vision. Leaders capture the hearts of their followers with a passionate vision for the glory of God.
3. Shift the vision. Leaders build teams that will act on the vision.
4. Show the vision. Leaders validate the integrity of the vision to their constituents by personally setting the example and by planning small wins to demonstrate that the vision will work.
5. Sustain the vision. Leaders strengthen the hearts of their people by keeping the people focused on the ultimate goal, by affirming them and their contributions and by celebrating their accomplishments.
Leading contains extensive worksheets for personal reflection, as well as specific guidance to help you grow as a leader.
---
We Also Recommend
---