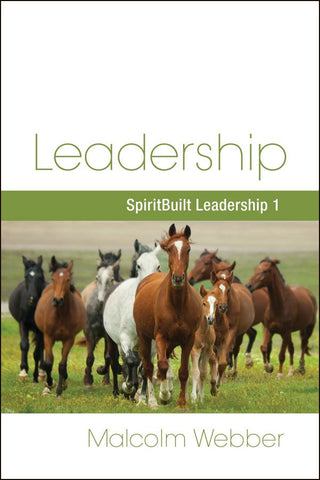 Leadership: SpiritBuilt Leadership 1 (eBook - PDF Download)
Leaders have existed in all cultures throughout history. It is easily observed that leadership plays a vital role in organizations of every kind. We know leadership exists and we know it is important. We know good leadership when we see it and we know when it is lacking. But what is leadership?
Leadership, the first book in the SpiritBuilt Leadership series by Malcolm Webber, examines the nature of leadership, the various kinds of power that leaders can exercise, and servant leadership. Based solidly upon the Scriptures, and providing many opportunities for guided reflection, Leadership will give you a clear understanding of how you can be an agent of effective and godly change in the lives of others.
*eBooks are secured and are unable to be printed. If you are interested in a printed copy, please order the paperback version here.*
---
We Also Recommend
---