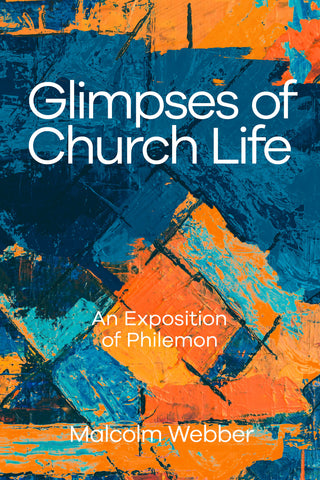 Glimpses of Church Life: An Exposition of Philemon (eBook - PDF Download)
In Christ, there is neither slave nor free.
...that you might have him back forever, no longer as a bondservant but more than a bondservant, as a beloved brother... (Philemon 15-16)
The message of Philemon, the shortest and most personal of Paul's letters, is needed by the whole family of God, in every era and culture.
Philemon is not merely an example of how to skillfully make a difficult request of someone - although Paul demonstrates his mastery of that. But more than that, this is a wonderful letter about church life. 
In Philemon we see many clear descriptions of what happened in the earliest churches and what their culture was like. While short, Philemon is a beautiful and deep articulation of healthy church life.
Philemon also gives a crystal clear picture of God's position on slavery; we have dedicated a chapter to this at the end.
This book unfolds the profound, practical teaching of Philemon as a clear precedent for all believers everywhere in the Roman world, and for every follower of Christ since.
*eBooks are secured and are unable to be printed. If you are interested in a printed copy, please order the paperback here.*
---
We Also Recommend
---