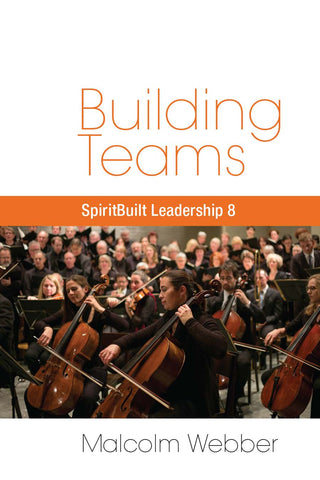 Building Teams: SpiritBuilt Leadership 8
God's design is for teams.
Since Creation, we have formed groups of various kinds to accomplish various purposes. We spend most of our waking lives in groups, yet there are fewer areas of living in which we are less successful than that of living and working together. Man's inability to live and work in harmony confronts us on every side: between nations we have wars, in families we have divorces, between companies we have bitter competition, within churches we have strife and division. 
The complex nature of Christian ministry in the 21st century practically requires leaders to work in teams. Many times, teams offer the best means of responding to the challenges that the church faces. One person, even an incredibly gifted and talented leader, is unlikely to be strong enough, gifted enough, or wise enough to bring the necessary change to the whole church.
Healthy teams have the power to transform the Church, which will then transform the world. We need effective leadership teams to lead the Church into the fullness of Christ.
This book is about how to build them.
---
We Also Recommend
---